15 April 2021 Article and poem on the Association of Christian Writers' website
March 2021 New page A to Z 2021 on Sue's Trifles
11 March Theme Reveal for A to Z 2021 on Sue's Trifles
31 December More than Writers To list or not to list? (my last post on More than Writers)
4 December Paint chip poetry challenge now as blog posts with a contents list on the page
27 November 2020 Paint chip poetry updated with prompt #48 (making a total of 31 poems on this page so far)
31 October 2020 More than writers Interview with an author – Keren Dibbens-Wyatt
30 October 2020 Paint chip poetry updated with prompt #44 (making a total of 27 poems on this page so far)
31 August 2020 More than Writers An interview with two authors – Eleanor Watkins and Philip S. Davies
29 August 2020 Paint chip poetry updated with prompt #35 (and a photo) (making a total of 19 poems on this page so far)
31 July 2020 More than Writers Comfort reading with a purpose
31 May 2020 More than Writers Happy Birthday!
April 2020 New page Paint chip poetry beginning with challenge #14
30 April 2020 Blogging from A to Z in April Challenge completed on Sue's Trifles.
31 March 2020 More than Writers Fashion in print and language
19 March 2020 New page A to Z Challenge 2020 on Sue's Trifles
7 March 2020 tidied up widgets and menu on Sue's Trifles where the #AtoZchallenge in April posts will appear
31 January 2020 More than Writers Inspired by what?
31 December 2019 More than Writers Out with the old
31 October 2019 More than Writers Starting from the end
2 September 2019 Whitehaven Limerick pinned on Places of Poetry
31 August 2019 More than Writers A time to consolidate
26 August 2019 London in Rhyme pinned on Places of Poetry
25 August 2019 From the train window pinned on Places of Poetry
29 August 2019 Index to books Sue has reviewed
22 August 2019 An index to Sue's book reviews is under construction
31 July 2019 More than Writers It has changed my life
23 July 2019 marks 7 years since Sue's considered trifles began
12 July 2019 My poem The Heavens declare… appeared on The Cross and the Cosmos courtesy of Trevor Thorn
31 May 2019 More than Writers From the archives
April 2019 Sue's Trifles is taking part in the Blogging from A to Z in April Challenge. Links to posts.
31 March 2019 More than Writers Mother's Day or Mothering Sunday?
31 January 2019 More than Writers Choosing our words
31 December 2018 More than Writers Meeting Royalty
18 October 2018 new post added.
31 October More than Writers Curtains and Windows
31 August 2018 More than Writers Fire!
31 July 2018 More than Writers Does "More than" include Multimedia?"
31 May 2018 More than Writers Running the writing race
16 May 2018 Privacy Policy added on Sue's Trifles (21 May 2018 added to Sue's considered trifles and Sue's words and pictures)
31 March 2018 More than Writers Naming the Day
February 2018 Deciduous published in Christian Writer Winter 2017/18
31 January 2018 More than Writers Why blog?
31 December 2017 More than Writers Are you a leader or a follower?
31 October 2017 More than Writers Do I make myself clear?
31 August 2017 More than Writers Why I may be impish
From 27 July 2017 until Tuesday 23 January 2018 Sue is taking part in a Twitter project #psalmtweets
31 July 2017 More than Writers Making time
31 May 2017 More than Writers Keeping a diary
31 January 2017 My blog post for More than Writers How should the Bible be read?
31 December 2016 My blog post for More than Writers New Year's Eve
31 October 2016 My blog post for More than Writers Harvest and Hallowe'en
31 August 2016 My blog post for More than Writers  Did you find a word for the year?
August 2016 My article Belonging to ACW  was published in Christian Writer (the magazine of the Association of Christian Writers).
June 2016 Book review Stress: How to destress without doing less by Dr Kate Middleton
April 2016 Sue's words and pictures and Sue's Trifles both completed the Blogging from A to Z in April Challenge.  The posts may be found from the contents lists linked above.
31 March 2016 A guest post on More than writers
On  25 March Sue's Trifles was 3 years old and on 26 March Sue's words and pictures was 1 year old.
4 March 2016 Sue's Trifles and Sue's words and pictures are signed up for the Blogging from A to Z in April Challenge and the Theme reveal for the challenge (21 March).  Both these blogs are 'Post a week' blogs, meaning at least one post will appear each week. One or other of these blogs has been joining in with emily p. freeman's What I learned in… link up. Sue's words and pictures has also linked with the Daily post photo challenge and occasionally with Silvain Landry's photo challenges.
5 December 2015 Book review Baby, Baby by Mari Howard
31 October 2015 New Book review: Destiny's Rebel by Philip S Davies
29th August 2015 a guest post on More than Writers – Do your best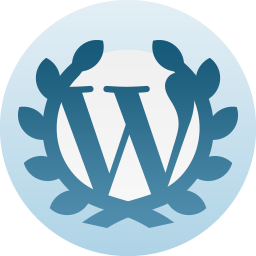 23rd July 2015 Sue's considered trifles is 3 years old today!
27th June 2015 For the summer my blogging will be less frequent.  Monthly posts on this blog, fortnightly on Sue's Trifles and not more than twice weekly on Sue's words and pictures.
2nd June 2015 Updated Your favourites on Sue's Trifles
7th May 2015 Sue is planning to take part in a different A to Z Challenge on her new blog, Sue's words and pictures.  The challenge begins on 8th May with posts every Friday.  Weekly posting has resumed on Sue's Trifles – Saturdays.  This blog continues with links to two archive posts each Thursday.  Sue has a guest blog scheduled on More than Writers on 31st May.
29th April 2015 April has been a busy month on Sue's Trifles, with the Blogging from A to Z Challenge.
26th March 2015 Having passed the second anniversary of Sue's Trifles on 25th March, I decided to set up a new blog, where I can begin by writing about all the things, which do not fit during A to Z in April.  It is Sue's words and pictures.
20 March 2015 John Mark Miller, The Artistic Christian interviewed me for his blog.
16 March 2015 New links added on my writing page
07 February 2015 New book review The Heretic by Henry Vyner-Brooks
19 January 2015 One of my posts from Sue's Trifles has been featured on post40bloggers.
16 January 2015 a new page added to Sue's Trifles Your favourites
16 December 2014 A new book review Forgetful Heart by Lucy Mills.
04 December 2014 another of my poems may be listened to on Soundcloud.
05 November 2014 More links added in Writers and writing (publishing included!)
18 October 2014 More links added in Inspirational Blogs
16 October 2014 is Blog Action Day.  Sue's Trifles is one of the many participating blogs.  The topic is inequality.
11 September 2014 New Inspirational blogs added on links.
September 2014 reduced posting frequency on Sue's considered trifles to two archive links once a week.
28 August 2014 Sue's Trifles added to bloglovin'.  It is now possible to follow that blog by clicking a button on this one.  (The wonders of widgets!)
20 August 2014 Book review added Neither Here nor There
15 August 2014 Book review added Game, Set and Murder
19 July 2014 Book review added Paradoxology.
14 July 2014
Links tab divided into categories with pages for each category and parent page with links to the same pages for easier navigation.
Index page divided into sections with drop-down menu
28 June New links added (on links tab)
17 June 2014 A recording of the poem, which appeared in the post Friend or foe? is now available to listen to if you have two minutes to spare.
9 June 2014 I have added two new pages, one in Book Reviews and one in Music.
4 June 2014 This week I have reduced my posting frequency on my other blog.  I was also pleased to welcome my first guest blogger.
26 May 2014 Book review Adrian Plass and the Church Weekend
25 April 2014 Attended UK blog Awards as a finalist.
April 2014 Joined ACW .   Added new links to links page.  Blogging from A to Z participant on Sue's Trifles
April 2014 Two book reviews added  Raising children in a digital age and The Last Queen of Sheba
26 March 2014 Your favourites and My favourites updated
25 March 2015 Sue's Trifles' anniversary –  one year old
16 March 2014 Sue's Trifles – a comprehensive contents page
15 March 2014 My book review of Bible to go! by @bethanysister, Sister Elizabeth Pio is now on The Big Bible Project's website.   Although I linked to Amazon I'd prefer it to be bought from a bookshop/bookstore.
6 March 2014 A new book review of The Shepherd's Song by @WritingSisters, Betsy Duffey and Laurie Myers.
3 February 2014 Both my blogs have been shortlisted by the public vote for the UK Blog Awards.  Many thanks for voting.
From September 2013 posting Mondays and Thursdays
16 December 2013 Voting is open for UK Blog Awards.
November 2013 Blog Every Day in November  On Sue's Trifles #BEDN

Now on Twitter
October 28 Entered UK Blog Awards 2014
October 9 Links page updated
September 29-30 New links added and a link to another music video
September 21 Writing page updated with new links to posts on both my blogs
September 17 New page added – Your favourites
More links added 10 August 2013
New page added 31 July
Links page reorganised 20 July Miscellaneous category may need further subdivision and new blogs may be added from those I follow.
On 10 July I was the guest blogger on Blogging from A to Z  for April.
15 May 2013  Gravatar profile updated and widget arrangement altered.  Note that this theme Wu Wei does not use side-bars and all the information is below the posts.
01 May 2013 My favourites page added
29 April 2013 More links added
24 April 2013 Book review A Fortress Among My People added.
23 April 2013 New links added.
April 2013 Sue's considered trifles is now on facebook.
April 2013 Copyright and disclaimer added.
March 2013 Reformatted early posts to a similar style to the later ones.  Aiming to post on at least two days Mon/ Wed/ Sat. 
New blog Sue's Trifles
February 2013 New poetry page Haiku
23 January blog carnival Hints and tips
January 2013
New pages added in Music, front page and 3 links
in Writing front page added, Win's windings moved and two new pages added
Book reviews, front page and two book reviews added.